National Day for Truth and Reconciliation | Orange Shirt Day
September 30th marks the first-ever National Day for Truth and Reconciliation, a federal holiday established to honour residential school survivors and recognize the lives of those who did not return.
Wear Orange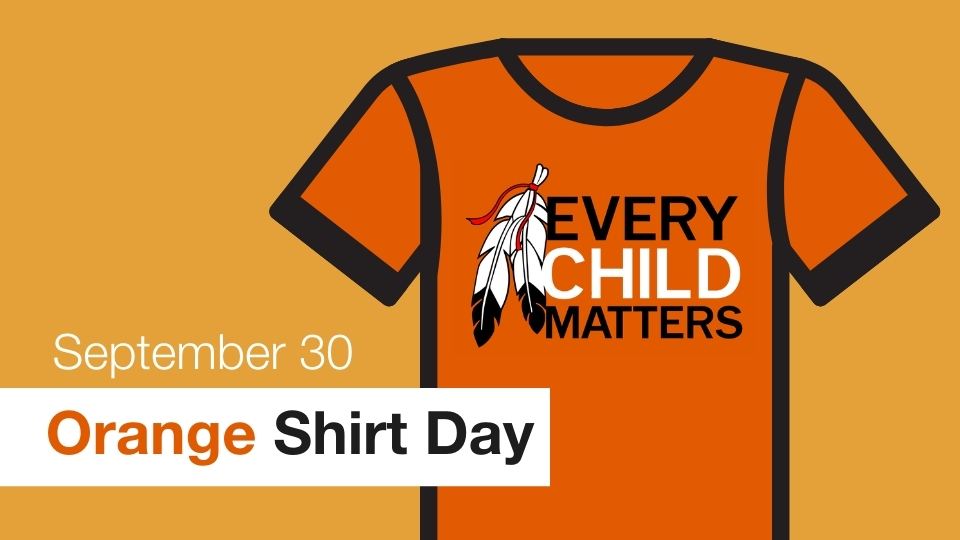 Both the National Day for Truth and Reconciliation and Orange Shirt Day take place on September 30.
Orange Shirt Day is an Indigenous-led grassroots commemorative day that honours the children who survived residential schools and remembers those who did not. This day relates to the experience of Phyllis Webstad, a Northern Secwepemc (Shuswap) from the Stswecem'c Xgat'tem First Nation, on her first day of school, where she arrived dressed in a new orange shirt, which was taken from her. It is now a symbol of the stripping away of culture, freedom and self-esteem experienced by Indigenous children over generations.
On September 30, we encourage all students to wear orange to raise awareness of the very tragic legacy of residential schools, and to honour the thousands of Survivors.
Coquitlam College supports and stands behind the pursuit of truth and reconciliation and acknowledges September 30th as a day to observe and reflect. Please note the College will be closed on this day.