Coquitlam College's Exciting Whale Watching Trip from Beautiful Victoria British Columbia
A great group of students joined teachers Patrick Best and Audrey McDougall for a Whale watching trip from Victoria, BC, on April 6-7, 2018, and from the pictures below, it is clear that it was a fantastic experience for all involved!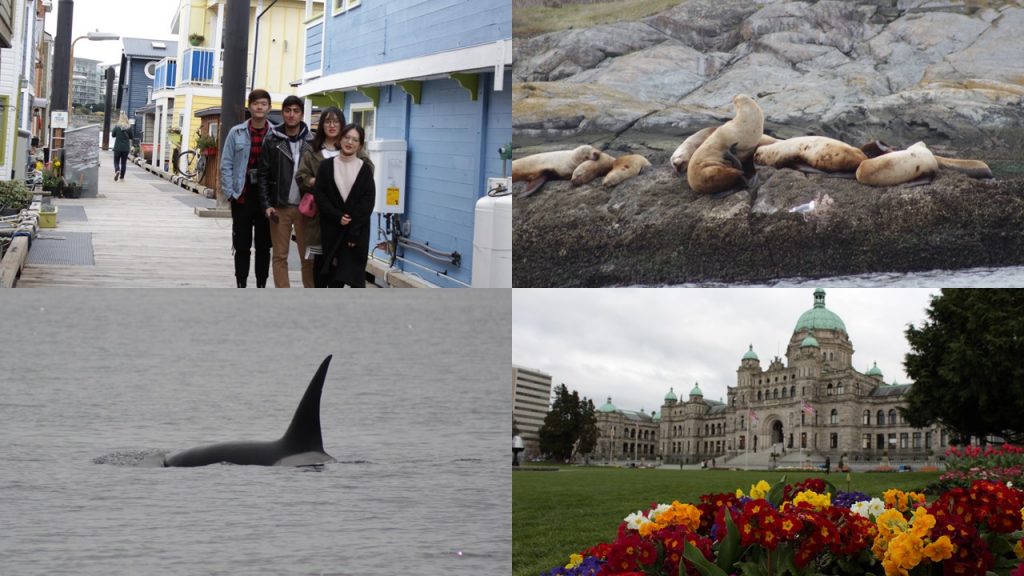 The group departed the school bright and early to take a morning ferry to Victoria where they immediately met the guide from the Prince of Whales boat tour company. They couldn't have asked for a better day of whale watching: Within thirty minutes of leaving the harbor, the group was fortunate to see two transient orcas, and then had the sensational experience of following some whales for about an hour, allowing everyone to take as many photos as they liked. For almost everyone, it was their first time seeing whales, and it was an amazing experience they are likely never to forget!
After whale watching, the students had some free time to relax and explore Victoria's Inner Harbour and the surrounding area. Students took the opportunity to do some shopping, visit a few landmarks, and even see the new bridge that opened in the city. The group appropriately went for dinner together at The Guild Freehouse, a restaurant located in a downtown Victoria heritage building called the Yates Block, as famous for its historical significance to Victoria as it is for its giant mural of orcas painted outside. After enjoying their meal, the students took the opportunity to chat amongst themselves and make some new friends before walking back to the hotel, stopping to take some photos of the Parliament Buildings, brilliantly lit up at night, with old and new friends alike.
The following day, upon their return to the mainland, the students had time on the ferry ride to not only share their wonderful memories of their first-hand experience in British Columbia's awe-inspiring natural surroundings, but also solidify their marvelous new friendships made on a wonderful trip.