New Library Policies & Procedures (Updated Dec. 2021)
Library Book Circulation
Checking out (Borrowing) Books:
Students may place a hold on books while being logged into the online college library management system.
Only active students with no outstanding fines are permitted to borrow books.
Students may check out only fiction titles.
Students may only read non-fiction books/magazines/periodicals within the library.
Check out (borrowing) Limits:
Students have a maximum limit of ONE checked out fiction title at any given time.
Loan Period extension (renewal):
Students may extend (renew) the loan period for their checked-out book (for another 14-day term) by an in-person visit to the library or by informing the librarian/library staff through email [email protected] or a phone call 604-939-6633 (extn 263).
Overdue Fines
Students are charged 50 cents per day for overdue books with a maximum ceiling of $40 CAD (missing/lost book cost).
Instructor Reserved Copies
Instructors may place books on reserve for their respective classes. Students may read these reserved copies in the library for a two-hour period.
Checking-in (book returns)
Books must be returned to the Coquitlam College library at the main campus (Coquitlam address) while a librarian / library staff is on-duty.
In-person check-in of books ensures safety of returned items, possibility of paying overdue fines (if any), as well as instant update of circulation records in the online library system.
Note: If the due date of book return falls on a statutory holiday, students may return the book on the following day
Library Facilities
Internet – The Coquitlam College library has 3 computers available for student projects and research. Additional computers are available in the computer lab. WIFI is available throughout the college.
Printing – The student printer currently only has the option of printing in black & white. The student printer is located outside of Computer Room 2. Student ID cards are used for printing. Students may add money to their student cards (from their credit/debit cards) using the kiosk in front of Room 1.
Student Volunteers – During regular on-site classes, the library accepts up to 8 volunteers each semester as library helpers for shifts after 3pm.
CC Library Book Club – Fall 2023
Students interested in joining and participating in the CC library book club for the Fall 2023 semester may fill out and submit the Book Club Registration form here. Details regarding the book club will be emailed to you. You can also access the form by scanning the following QR code with your mobile phone.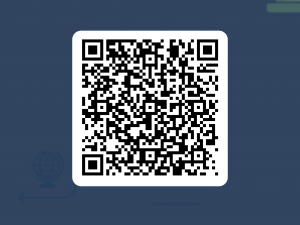 For further details contact Billy Augustine, the college librarian, in person or by email at [email protected].
Student Librarian opportunity for Fall 2023
There are opportunities to volunteer as student librarians during evening hours at the college library. Interested students may complete this online form. You can also access the form by scanning this QR code.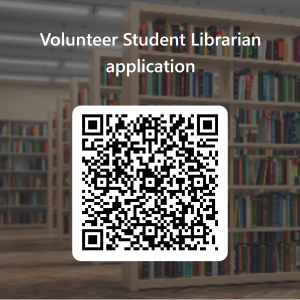 Library Rules
We ask that students respect that the library is a place for studying and that the space be treated as such
No food in the library
No cellphone calls on speakerphone permitted
No playing music
No loud talking or shouting
Note: Students are advised not to leave personal belongings (especially valuables like wallets, phones, air pods, laptops etc.) unattended. The library will not be responsible if such items go missing.