Bookstore Services
Textbook Sales & Bursary Books
Bursary Students: Students of Bryne Creek Community school are eligible for bursary books. Bursary students are required to fill and submit this bursary textbook form online.
Textbook sales: UT textbooks are sold in the College bookstore. Accepted payment methods are VISA/MC/Debit cards. Note: No cash transactions; All book sales are final (no returns).
Summer 2022 UT Textbook List can be found here.
Click here for the Price list of UT textbooks that are NOW AVAILABLE for purchase in the college bookstore.
Student I.D. card (Photo ID) appointments:
UT and High School Students with a pre-booked appointment can get their student I.D. cards (Photo ID), on producing a government photo ID (Passport or BCID or Driver's Licence or PR Card) at the College library. Student IDs are issued by appointment ONLY. First time issue and renewal of student IDs every school year is carried out free of charge. Replacement IDs (for lost/missing IDs) are charged.
Please click here to book your Student ID (Photo ID) appointments with our library assistant, Elin Chung.
Note:
Be on time

for your appointment or you will have to reschedule your appointment.

Show your government photo ID

(Passport or BCID or Driver's License)

(Photos of the IDs on Mobile phones are not accepted).

Show your booked appointment

(on your phone) when you enter the college library/bookstore.
Replacement student ID's (for lost IDs) are issued at $10.00
Benefits of having a student ID
Having a student ID offers the following benefits for Coquitlam college students.
Identification purposes (during internal examinations; with external private or govt. agencies).
Student discounts (in stores)
Print card (for printing from college computers in Room 2).
Printing from computer lab (Room 2) in the college
Students may load money on to their Student ID cards (using their Credit/Debit cards) at the kiosk located in front of Room 2 (Computer lab). You may then use your student ID to print documents from the college computer lab. Further instructions are available in Room 2 (located diagonally in front of the college gym).
Parking Passes
Parking passes are issued to students at the start of each semester and are valid (only at the main campus of the Coquitlam College) for the duration of the respective semester.
Parking pass charges: Semester-wise parking charges are charged $40 when issued during the first month of each new semester; semester-wise parking charges increases to $60 when issued from the second month of each semester.
Procedure to obtain parking passes: The online Parking pass form is available here. Students can scan this QR code (using your mobile phone) to access the fillable form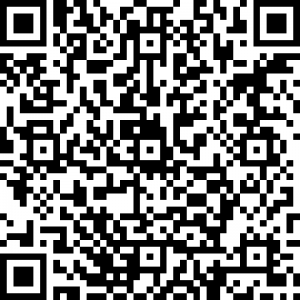 After filling and submitting the Parking Pass form online, students can use their debit/credit cards to make the required payment at the College library, between 10:00am and 3:00pm (all working weekdays).
Note: Cash transactions are not accepted.
Hours of Operation
| | |
| --- | --- |
| Library open hours: | 8:30 am to 4:30pm |
| Bookstore open hours: | 9:00am to 4:00pm |
| Book sales/Parking passes: | 10:00am to 3:00pm |
| Student ID: | By appointment only |